Reducing Waste with STEPs on Arthur
A great way to reduce our impact on the planet is by buying second-hand. Thrift stores are a great place to shop for shoes, clothes, tech gadgets, furniture and more. Luckily for us, Nova Scotia has many thrift stores to choose from and many are run by organizations that support our local community!
One such organization is STEPs on Arthur, a non-profit organization based in Truro that offers supported training and employment programs. They operate the popular New to You thrift store where gently used items are sold to be used again.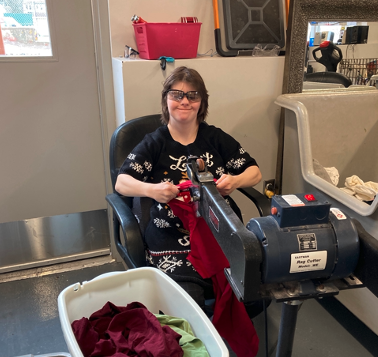 While the front of the store is where items are sold, behind the scenes of the thrift store is where all the action happens! Our local Waste Not News reporter was given exclusive access to see how materials are sorted to be sold, recycled, or repurposed. For example, cotton textiles are cut into rags using a special rag cutting machine, rags are then sold to local businesses such as auto shops. Other materials, such as electronics, must be tested to see if they work before they can be put on the shelves at New to You. The electronics testing crew will sort out any non-working electronics to be recycled. STEPs also has a partnership with Eastlink where they refurbish cords, cables, and remotes to be used again.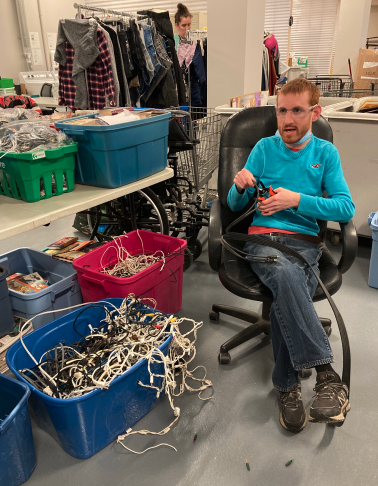 Through repairing, repurposing, and recycling items, STEPs on Arthur is helping to reduce waste by keeping usable material out of the landfill. Shopping at your local thrift store is also a great way to save money while supporting your community, check out this list of thrift stores across the province! Visit STEPs on Arthur and the New to You thrift store at 168 Arthur St, Truro or visit their website to learn more! For more waste reduction resources check out the Divert NS Swap, Share, Thrift, Repair webpage.