Did you know most Nova Scotians don't litter? So, those that do, really stand out.
In 2021, Divert NS, with the help of Dillion Consulting Limited, undertook an audit of roadside litter at 75 sites across Nova Scotia. This survey provided a comprehensive review of litter accumulation and helps us expand our knowledge on litter types and occurrences.
These findings will be used to create a campaign that reminds Nova Scotians of the impacts of littering and to reduce littering behaviour. View our litter infographic for a summary of litter audit findings.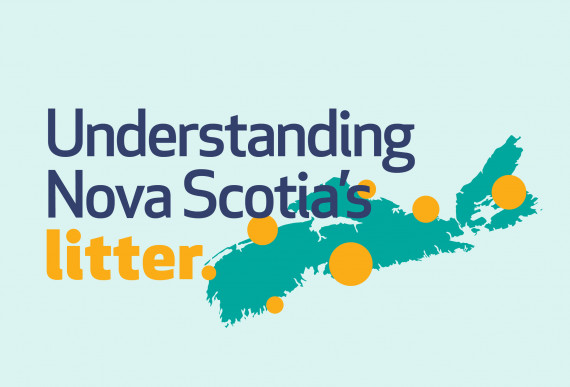 Behavioural Research has been conducted by Davis Pier to gain a clearer understanding of litter behaviour, to identify successful litter reduction strategies, and to identify potential interventions to reduce litter in Nova Scotia.
Insights from this research and the roadside litter audit were discussed at the Litter Prevention Summit hosted by Divert NS on March 31, 2022.
Visit The Great Nova Scotia Pick-Me-Up for more information on how to get involved in community clean-up programs across the province.