Business Innovators Summit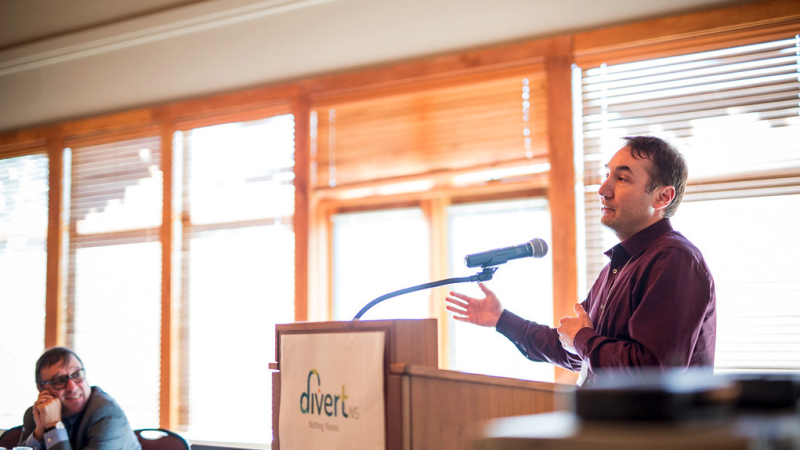 This event showcased innovative waste diversion companies in Nova Scotia. One of the summit's goals was to raising awareness of these innovative businesses. A second goal was to help the waste diversion companies grow by encouraging collaboration/partnerships across the waste sector.
On October 11, Divert NS hosted the Business Innovators Summit to promote and showcase innovative waste diversion companies in Nova Scotia; encourage collaboration opportunities to help the industry grow by providing more material or access to material; and stimulate discussion and generate new business opportunities in Nova Scotia.
Guests at the one-day summit included businesses, regulators, government and academia. Various presentations including two business panels took place throughout the day, with presentations as follows:
Photos from the event are available here. (Note: Photos are copyright Divert NS 2017. If you download and share photos, please credit Divert NS.)
Hosting and facilitation were provided at the Business Innovators Summit by NATIONAL Public Relations.