Meet the 2019 Champions of the Environment
Congratulations to six 2019 Divert NS Champion of the Environment Scholarship winners. Learn more about these environmental champions below.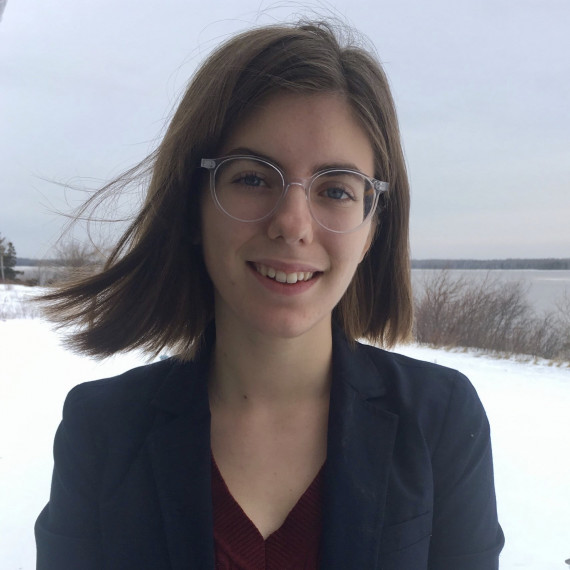 Maria Duynisveld
$5,000 PROVINCIAL SCHOLARSHIP WINNER
REGION: COLCHESTER | EAST HANTS | CUMBERLAND
Pugwash District High School
As a long-time member of her local 4-H Club, Maria participated in numerous environmental projects, including bottle drives, yard sales and beach clean-ups. She also completed a study on endangered species and researched and presented on pesticide alternatives. At school, Maria participated in community litter clean-ups and developed science fair projects related to agriculture and environmental sustainability. Maria has a passion for sustainable agriculture and has worked on her family farm to research and implement various practices that will reduce their environmental impact. She loves to educate consumers about the benefits of local agriculture and sustainability while working at the local farmers' market.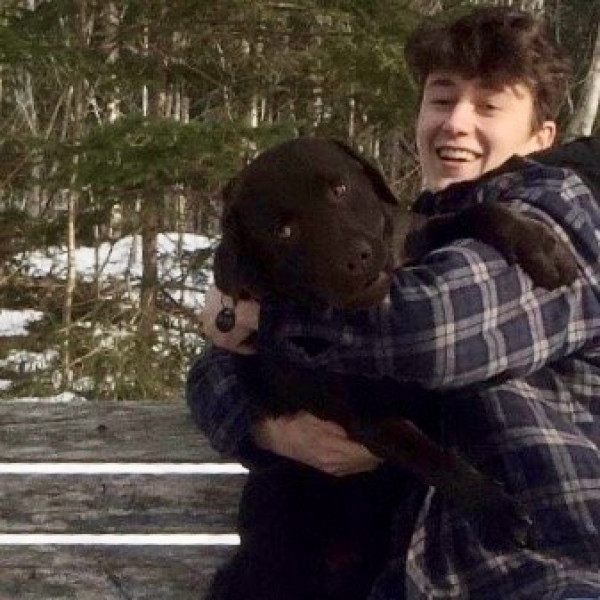 Finlay Korol-O'Dwwyer
$2,500 REGIONAL SCHOLARSHIP WINNER
REGION: CAPE BRETON
Riverview Rural High School
As a member of the student council's Environment Group, Finlay organized litter clean-ups around Riverview Rural High. Outside of school, Finlay has also participated in community clean-ups and incorp
...
orates environmentally conscious activities into day-to-day activities, encouraging others to do the same. By committing to use reusable cups instead of single-use, promoting their use to others; carpooling; taking the bus; and buying clothes at thrift shops, Finlay has demonstrated how to be an Environmental Champion.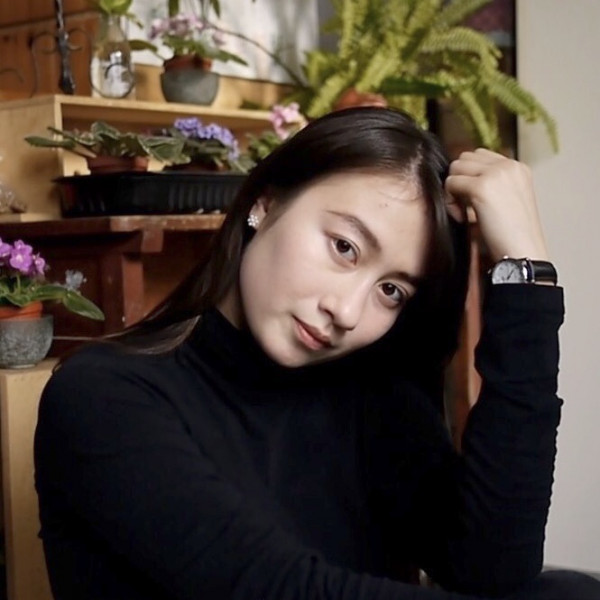 Sarah Campbell
$2,500 REGIONAL SCHOLARSHIP WINNER
REGION: ANTIGONISH | GUYSBOROUGH | PICTOU COUNTY
Northumberland Regional High School
Sarah's passion for the environment shines through the hard work she's done with her school's Environment Committee. One of her proudest achievements was organizing a mug drive and implementing a Mug2
...
Go program at her school. This program provides students with re-usable mugs and drastically reduced the use of single-use cups and bottles. Building on the success of this program, reusable cutlery is now used in the school cafeteria. Other environmental activities that Sarah organized or participated in include: holding zero-waste lunch parties, potting plants in old cans and placing them around the school, developing environmental awareness videos for the school announcements, book swaps, clothing drives, school clean-ups and several fundraisers.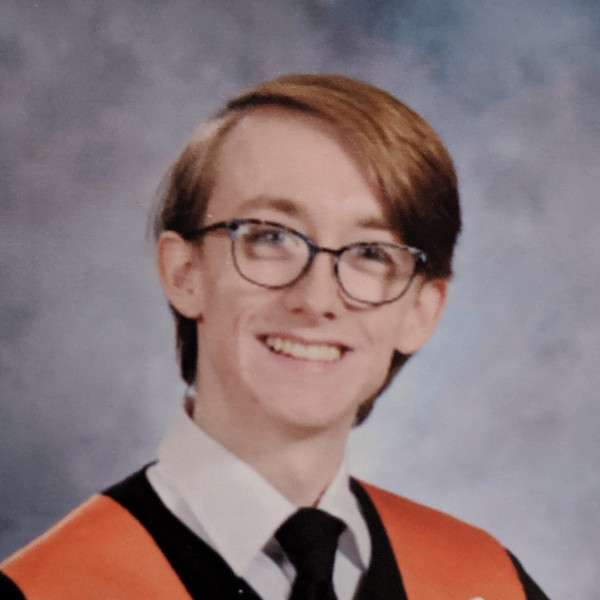 Logan Oderick
$2,500 REGIONAL SCHOLARSHIP WINNER
REGION: HALIFAX
Sackville High School
Logan has been instrumental in organizing several school greening activities and events at Sackville High, both as a member of Sackville High's Green Team and as the Green Representative for the Stude
...
nt Council. As a participant at Envirothon, a provincial environmental competition, Logan used teamwork and his problem-solving skills to successfully work on environmentally-related projects.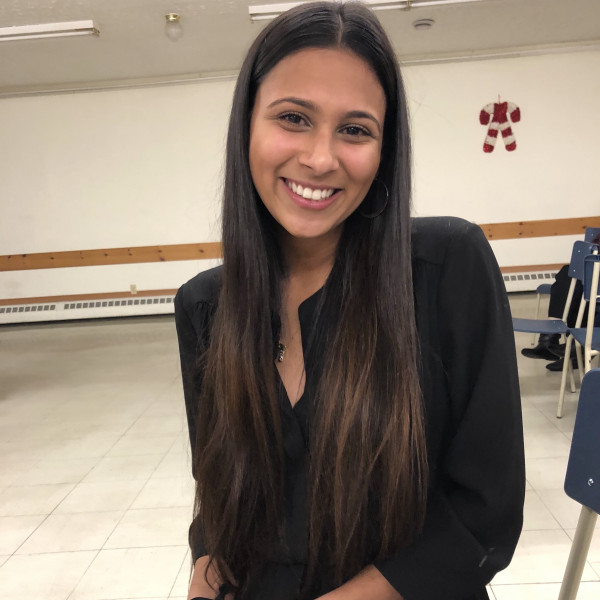 Irawati Khedkar
$2,500 REGIONAL SCHOLARSHIP WINNER
REGION: SOUTH SHORE | WEST HANTS
Parkview Education Centre
As a member of her school's Environmental Club, Irawati helped organize several environmental activities and challenges. These included having a re-usable water bottle day during Earth Week and organi
...
zing fundraisers to help create a school garden. Ira has shared her environmental interest and knowledge by participating in the Cycle Savers program, delivered through Coastal Action. Cycle Savers is an earth education program that teaches Grade 3 and 4 students about the air, water, and soil cycle.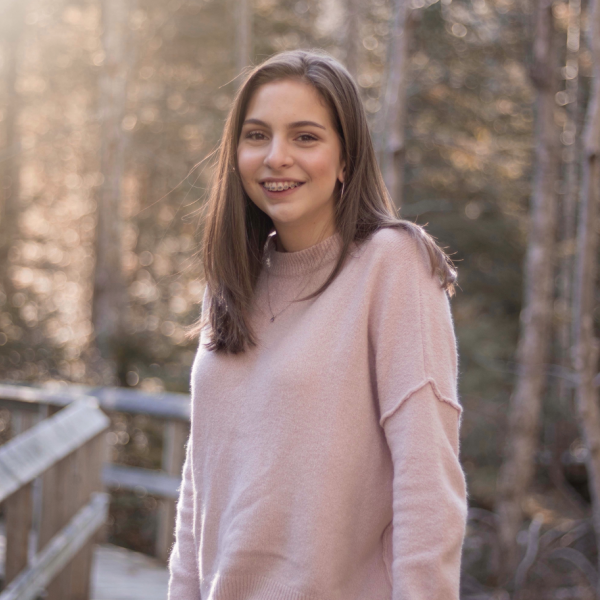 Layla Abboud
$2,500 REGIONAL SCHOLARSHIP WINNER
REGION: DIGBY | YARMOUTH
Ecole secondaire de Clare
Layla was a founding member and President of her school's Environmental Group - Pleines voiles vers un avenir vert. The group began a successful campaign to remove plastic water bottle dispensers from
...
their school. They also promoted environmentally-friendly choices, such as waste-free shampoo and conditioner bars, and volunteered to wash dishes at community events to help cut-down on single-use plastics. Layla has written to the Minister of Environment concerning the protection of Monarch butterflies and recently presented to municipal council asking them to stop using balloons and other single-use plastics at their events.