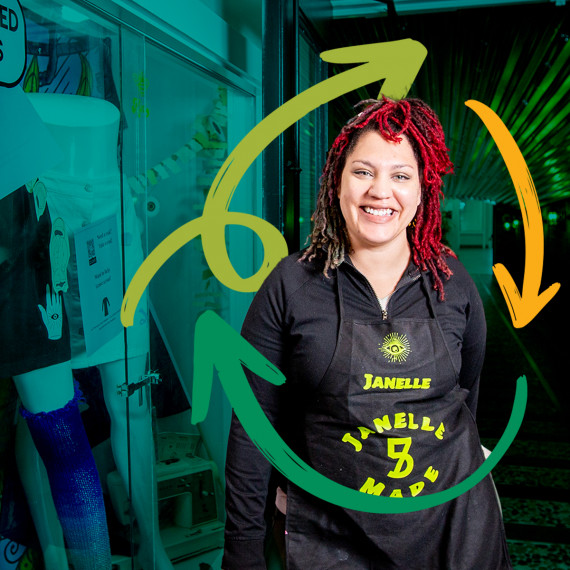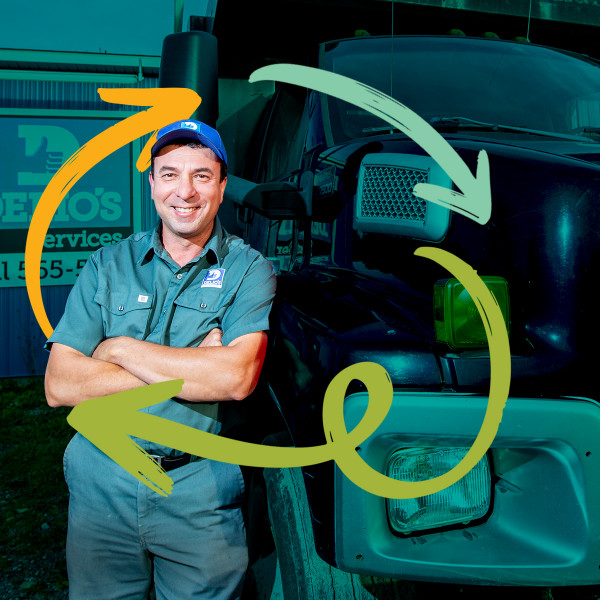 Paul Dalesandro - Delio's  Property Maintenance Services Ltd.
Champion
REGION
Cape Breton
Paul Dalesandro at Delio's Property Maintenance Services Ltd. goes above and beyond to ensure municipal and provincial waste management regulations are respected. Paul starts with communication and ed
...
ucation and will refuse to pick up waste until it is properly sorted. If others are interested in taking similar environmental actions Paul says "Just do it. Be hard working, respect your environment and follow the waste management regulations."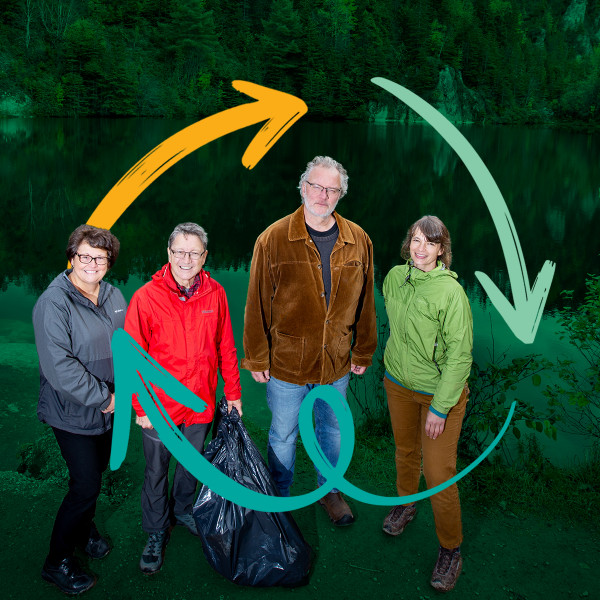 Gypsum Mine Trail Committee
Champion
REGION
Cape Breton
The Gypsum Mine Trail committee is a leading example in trail management. The committee is comprised of volunteers who maintain the popular trail by emptying waste and recycling bins, cleaning up litt
...
er, and educating the community about leave no trace principles with their "pack it in, pack it out" messaging. Their efforts have improved behavior, increased pride, and contributed to a feeling of community ownership of the Gypsum Mine Trail.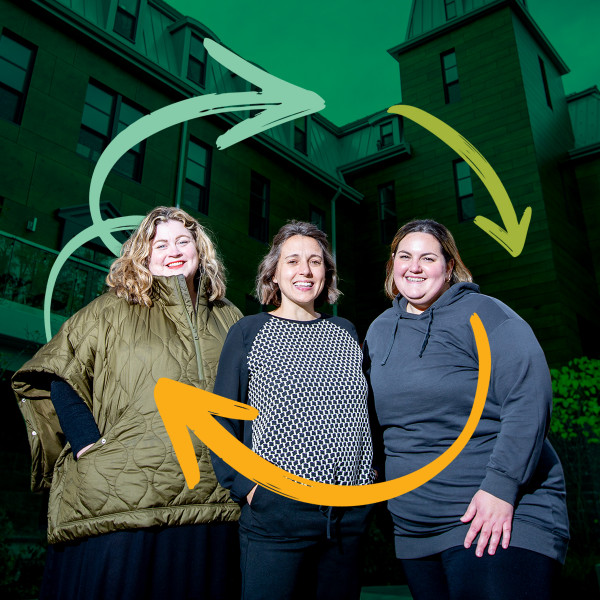 New Dawn Enterprises
Champion
REGION
Cape Breton
Incorporated in 1976, New Dawn Enterprises is the oldest Community Development Corporation in Canada. The large non-profit private, volunteer-directed social enterprise is made up of companies dedicat
...
ed to building the first net-zero community in Nova Scotia. Their vision may prove to be a model for clean energy growth as they consider all elements of the environment; energy, water usage, waste management, and reuse practices.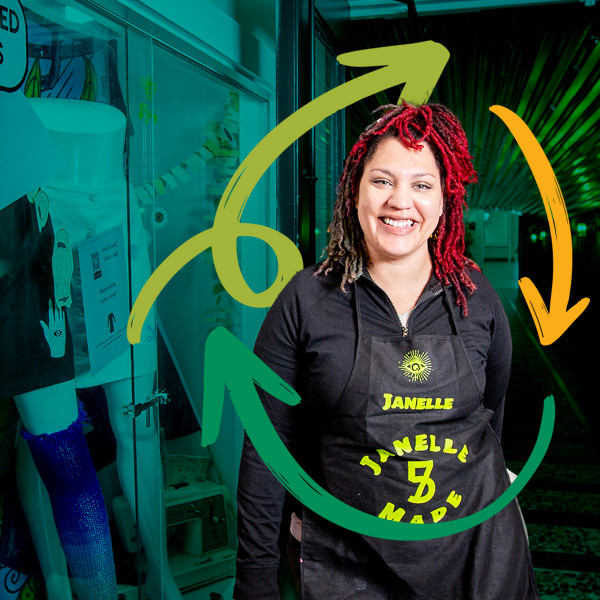 Janelle Clyke - Janelle's Upcycled and New Fashions
Champion
REGION
Antigonish | Guysborough | Pictou County
Janelle's Upcycled and New Fashions is located in the heart of downtown New Glasgow where she beautifully repurposes used textiles. Her goal is to reduce the amount of textile waste going to landfills
...
while providing the local community with affordable clothing. By mending and making clothing out of unwanted textiles, Janelle is able to provide customers with education on the importance of repair and the issue of textile waste.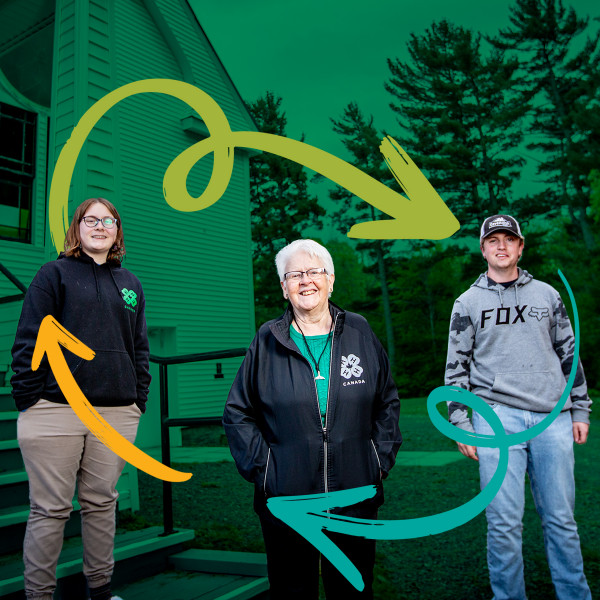 Salt Springs 4-H Club
Champion
REGION
Antigonish | Guysborough | Pictou County
For over 40 years, the Salt Springs 4-H Club has been conducting litter clean-ups. Their longstanding dedication to removing litter from Pictou County's roadways and ditches has had a significant impa
...
ct on the community. The 4-H Club leaders work hard to educate youth about waste reduction, and the litter clean-ups are a great way for participants to see the impacts of litter on the environment and their role in helping keep the community clean.
St. Martha's Regional Hospital Green Team
Champion
REGION
Antigonish | Guysborough | Pictou County
St. Martha's Regional Hospital started its Green Team in 2010 to focus on reducing operating room (OR) waste in an evidence-proven and safety-based manner. ORs produce approximately one-third of all h
...
ospital waste, so their efforts to responsibly manage OR waste have been extremely impactful.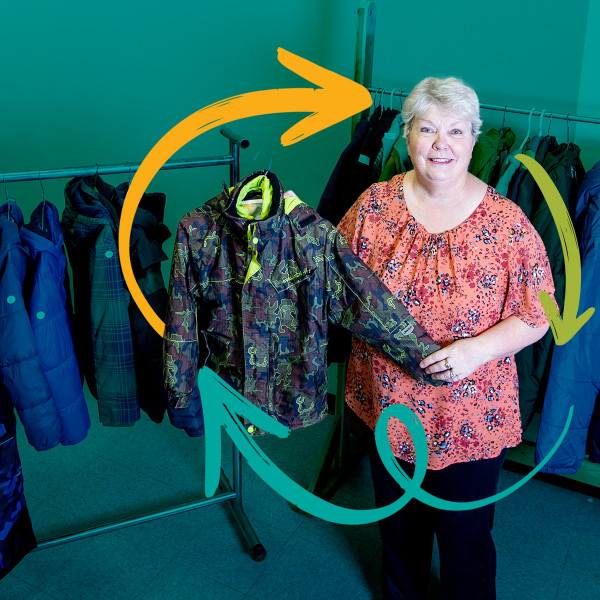 Cathy Miller
Champion
REGION
Colchester | East Hants | Cumberland
Cathy created "The Masked Stitchers" in response to the serious lack of PPE available at the start of the COVID-19 pandemic. Cathy found a pattern online to make masks from leftover fabric scraps and
...
reached out to her sewing friends on social media to help create more. By the fall of 2020, The Masked Stitchers had donated 8,000-9,000 masks to the community, and in the process prevented unwanted fabric and sewing supplies from being wasted.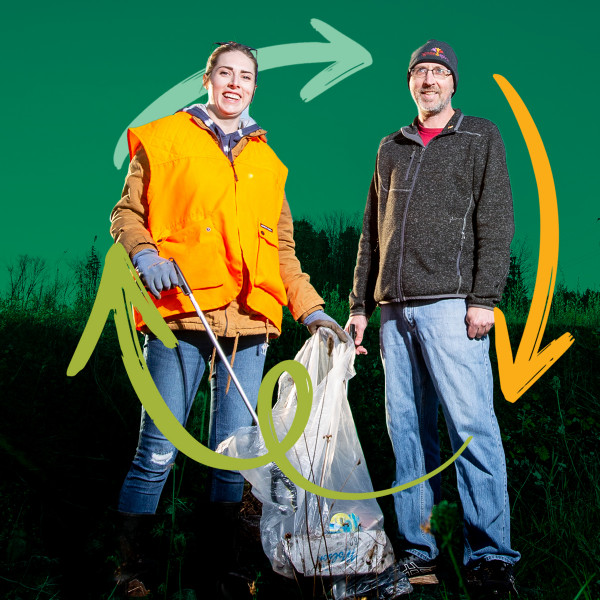 Colchester Clean Up Crew
Champion
REGION
Colchester | East Hants | Cumberland
The Colchester Clean Up Crew is a dedicated group committed to keeping their community clean. In addition to picking up litter, the group focuses on sustainability, reducing single-use plastic, minimi
...
zing litter generation, and advancing waste diversion. They use their social media platform to raise awareness about littering and to encourage others to participate.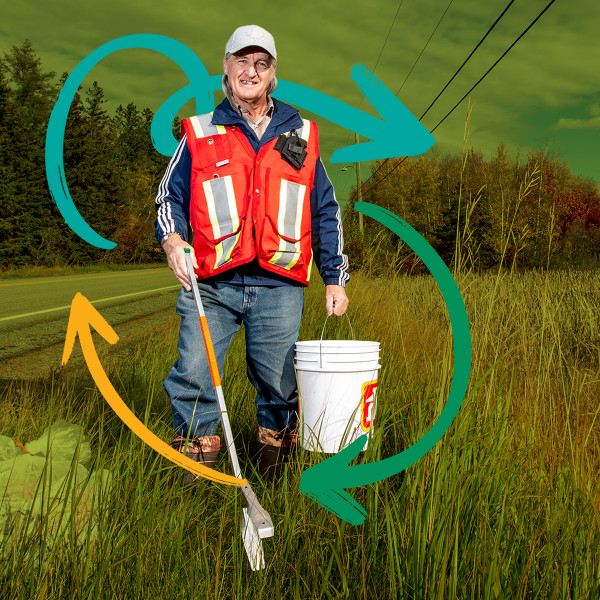 Francis R. Ferdinand
Champion
REGION
Colchester | East Hants | Cumberland
Francis has been cleaning up litter in the Pugwash area for over 10 years. In 2017, he adopted a stretch of highway under the Nova Scotia Adopt-A-Highway Program and focuses on making it a more beauti
...
ful part of Cumberland County. He ensures the area is safer for everyone as there is less litter to attract wildlife, resulting in fewer collisions along the highway.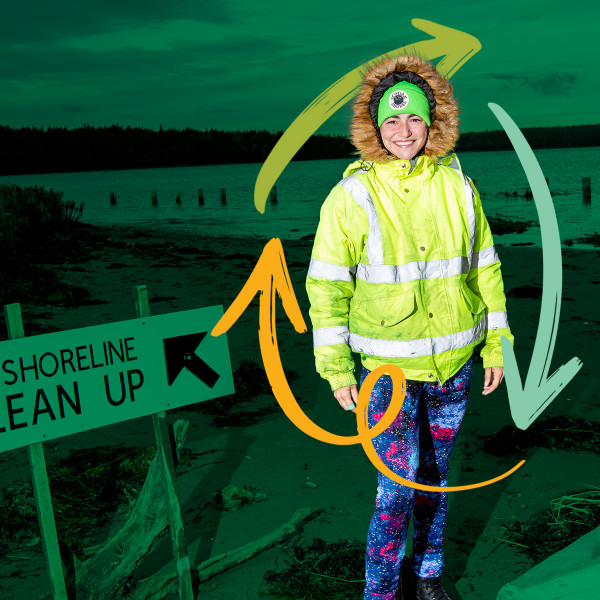 Scotian Shores
Champion
REGION
Halifax
Angela Riley, the founder of Scotian Shores clean-up group, has inspired over three hundred individuals to volunteer with her and remove thousands of pounds of waste from the shoreline. Scotian Shores
...
also partners with artisans across the province to upcycle rescued fishing rope into unique maritime art.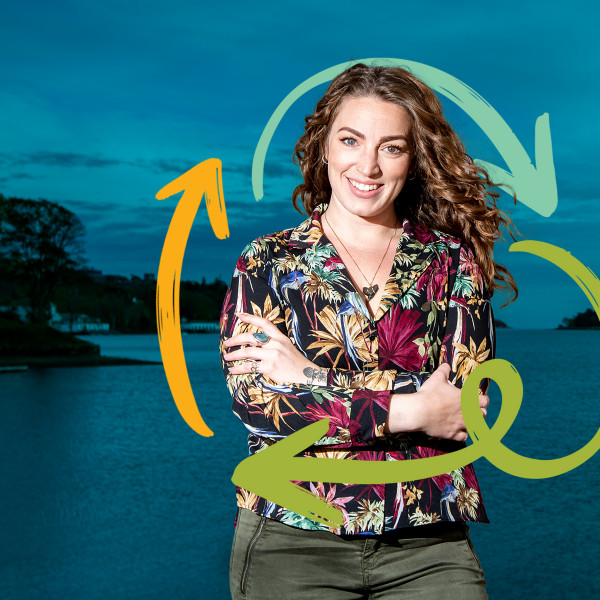 Alexa Goodman – Stop Trashing It
Champion
REGION
Halifax
Alexa founded "Stop Trashing It" to motivate individuals to change their waste habits. Today she has created a network of aspiring low-waste individuals and ambassadors who share tips and techniques f
...
or waste reduction in their everyday lives. Alexa encourages others to remember that every dollar you spend is a vote towards what you support and that we can all use purchasing power to support businesses that are sustainable and socially equitable.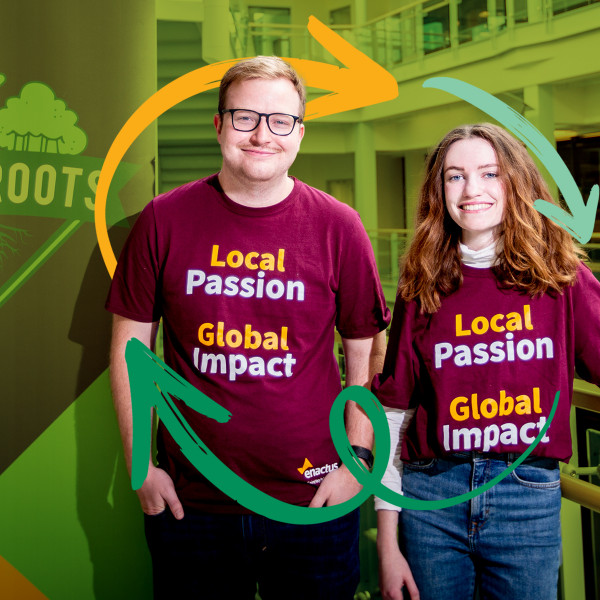 Square Roots at Saint Mary's University
Champion
REGION
Halifax
The Square Roots program addresses food insecurity and waste reduction through many programs maintained and managed by Saint Mary's University students. Through a network of volunteers, farms, and loc
...
al businesses, they diverted over 100,000 lbs of produce and fed over 50,000 families in 2020. Their largest venture collects produce that would otherwise not be sold and provides it to community members at a low cost.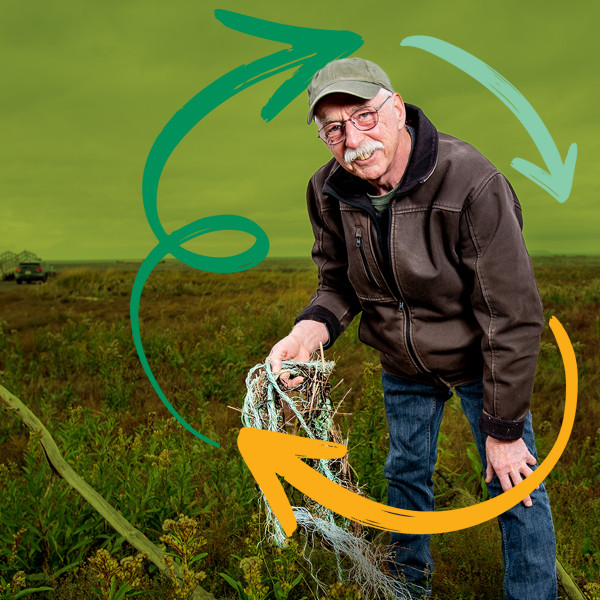 Jeff Carter - Friends of Scots Bay Salt Marsh
Champion
REGION
Annapolis Valley | Kings
Jeff and the Friends of Scots Bay Salt Marsh have been cleaning up plastics and fishing gear from the salt marsh and beach that has been accumulating for years. Since 2020, they have cleaned up almost
...
11 tonnes of beach waste and continue to organize regular clean-ups. They are dedicated to maintaining the ecosystem in Salt Marsh and the surrounding beach areas.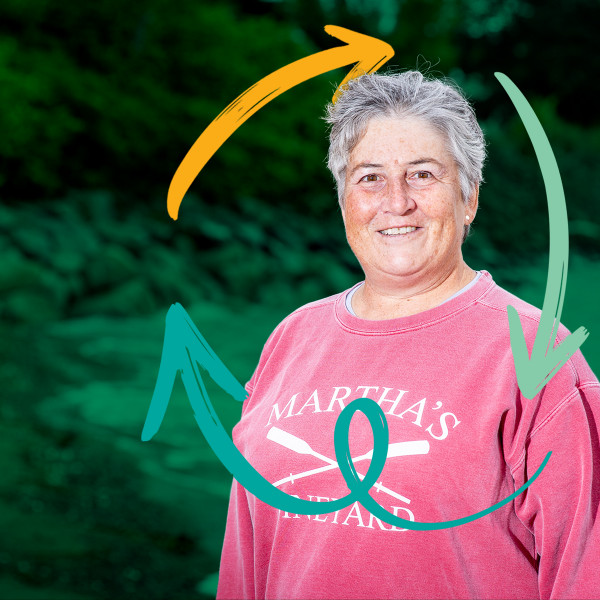 Karen Jenner - Nova Scotia Beach Garbage Awareness
Champion
REGION
Annapolis Valley | Kings
Since March of 2018, Karen has been picking up waste from Kings County beaches during her daily walks. Karen launched Nova Scotia Beach Garbage Awareness on social media, which now has over 4000 follo
...
wers, where she shares the volume and types of litter found as well as interesting facts and figures related to beach litter. To date, she has collected over 23,000 pounds of trash. Karen is a great example of what just one person can accomplish.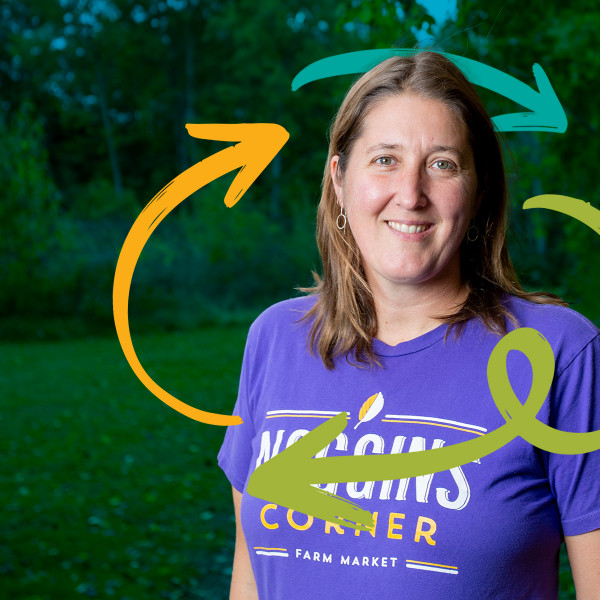 TapRoot Farms
Champion
REGION
Annapolis Valley | Kings
TapRoot Farms owners Patricia Bishop and Josh Oulton are committed to sustainable farming and supporting their community. Part of that commitment includes reducing the amount of food loss happening on
...
their farm, while also reducing local food insecurity. The farm runs a community supported agriculture (CSA) program, which helps ensure they do not plant more than what will be purchased. Excess and unharvested fruits and vegetables are often offered to the community free of charge and they've provided space on their farm for locals to grow their own food in a community garden. Due to the pandemic, they have established a food delivery program for people who identify as food insecure.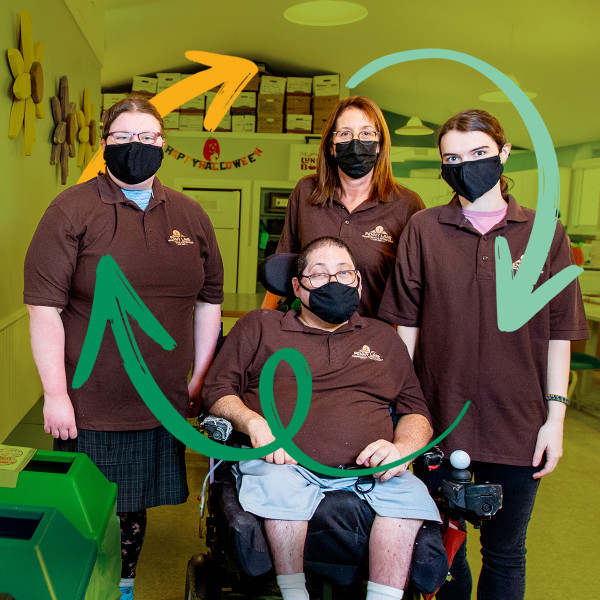 Penny Lane Woodworking &  Enterprises
Champion
REGION
South Shore | West Hants
Penny Lane Woodworking & Enterprises provides learning and work opportunities internally to persons with diverse abilities as well as through community placement opportunities. The group makes pro
...
ducts from recycled materials, including woodwork and beautiful sea glass crafts, which prevent waste from going into landfills.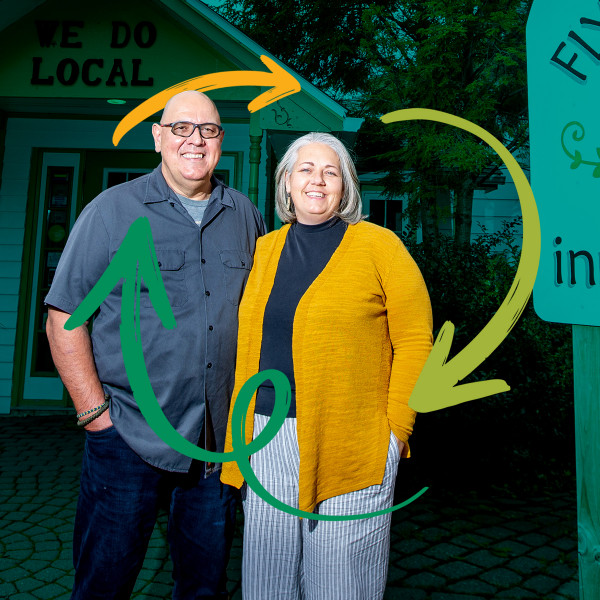 The Flying Apron Inn &  Cookery
Champion
REGION
South Shore | West Hants
The Flying Apron works hard to ensure its operations are sustainable and that its commitment to buying and supporting local is taken seriously. By purchasing directly from local farmers, they reduce e
...
nvironmental transportation costs, water usage, and packaging. Creating a flexible weekly menu and keeping a low inventory helps to reduce waste and the use of compostable take-out materials helps reduce plastic waste.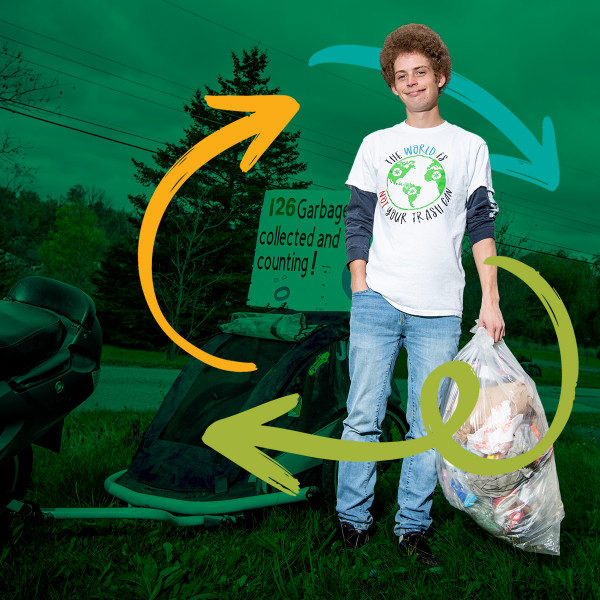 Justin Greeno - The World Is Not Your Trash Can
Champion
REGION
South Shore | West Hants
When Justin Greeno was laid off due to the pandemic, he decided to start picking up litter on his daily walks and shared the results on social media. Since then, he has collected over 100 bags of litt
...
er and plans to continue sharing his journey to clean up his community.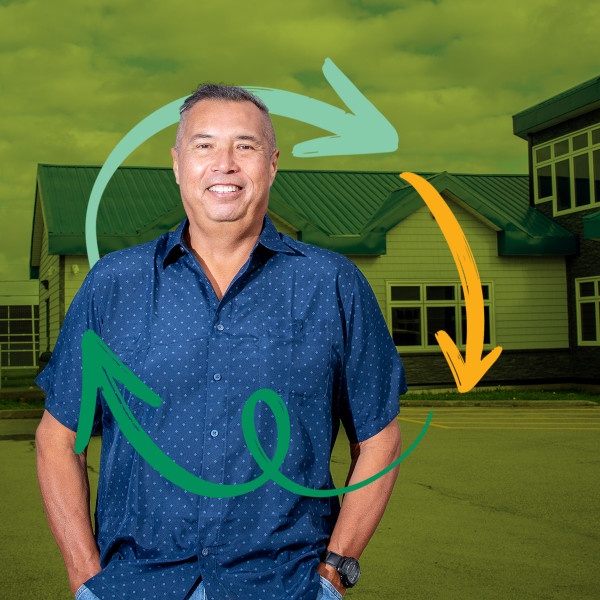 Acadia First Nation – Yarmouth
Champion
REGION
Digby | Yarmouth
Since the development of their Waste Management Strategy, Acadia First Nation in Yarmouth has educated and supported their residents in reducing waste with tremendous success. The program provides eli
...
gible households with waste management tools, like indoor and outdoor sorting systems at no cost to the resident, to assist in the proper sorting and waste diversion at home.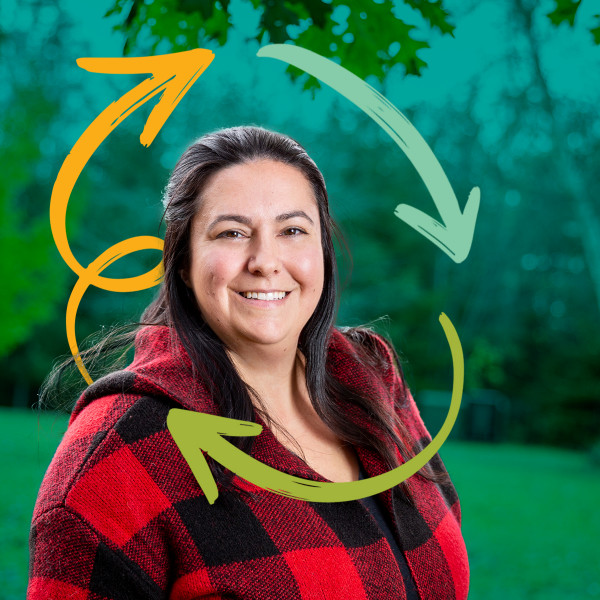 Sylvia Surette - Naturally Canaan Sustainable Products
Champion
REGION
Digby | Yarmouth
Since starting Naturally Canaan Sustainable Products in 2017, Sylvia has grown her business from her popular beeswax wraps to include more products that reduce waste and that, at end of life, can be r
...
ecycled, reused, or composted. Sylvia hopes to create high-quality and long-lasting products, keeping more waste out of the landfill and more money in her customer's pockets.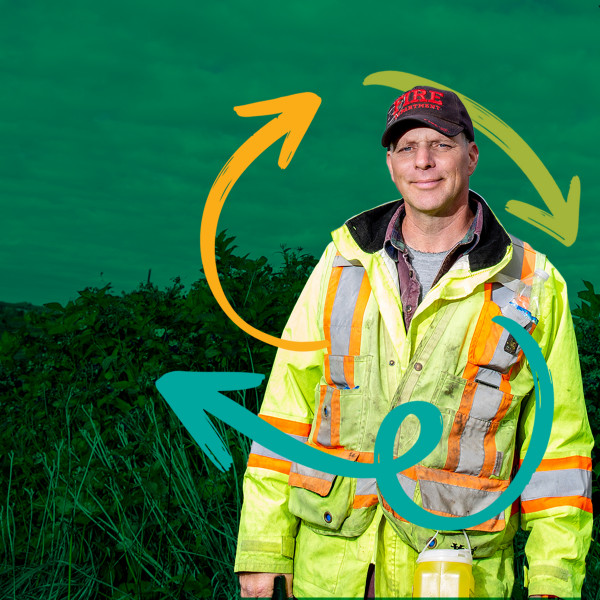 Tim MacKinnon
Champion
REGION
Digby | Yarmouth
Tim has always had a passion for the environment. Currently, he focuses on litter clean-ups in ditches, on roadsides, and anywhere else he has access to. So far this year, he has spent over 285 hours
...
cleaning up litter and has filled 190 bags of garbage. Tim's social media posts show the results of his clean-ups, raising awareness and making his community proud.