Waste Less with Waste Educators
Did you know the average Canadian disposes of approximately 67 full backpacks worth of waste per year? Figuring out how to properly sort and reduce our waste can be overwhelming. Luckily, Nova Scotia has waste educators located across the province to help us sort it out! Waste educators are experts in waste management, and they help teach Nova Scotians how to reduce their waste. Waste educator services are provided for free through funding from Divert NS. Services include providing interactive, curriculum-aligned presentations for students of all ages and presentations can be tailored to meet specific learning outcomes. There are a wide range of presentation topics available include waste and climate change, ocean plastics, textile waste, composting, recycling, and waste reduction. 
Waste educators also work with community groups, businesses, and residents to offer training, sorting signage, and other educational resources to help them meet their waste reduction goals! Learn from an expert, book a local waste educator today!

Educator Spotlight: Anne LeBlanc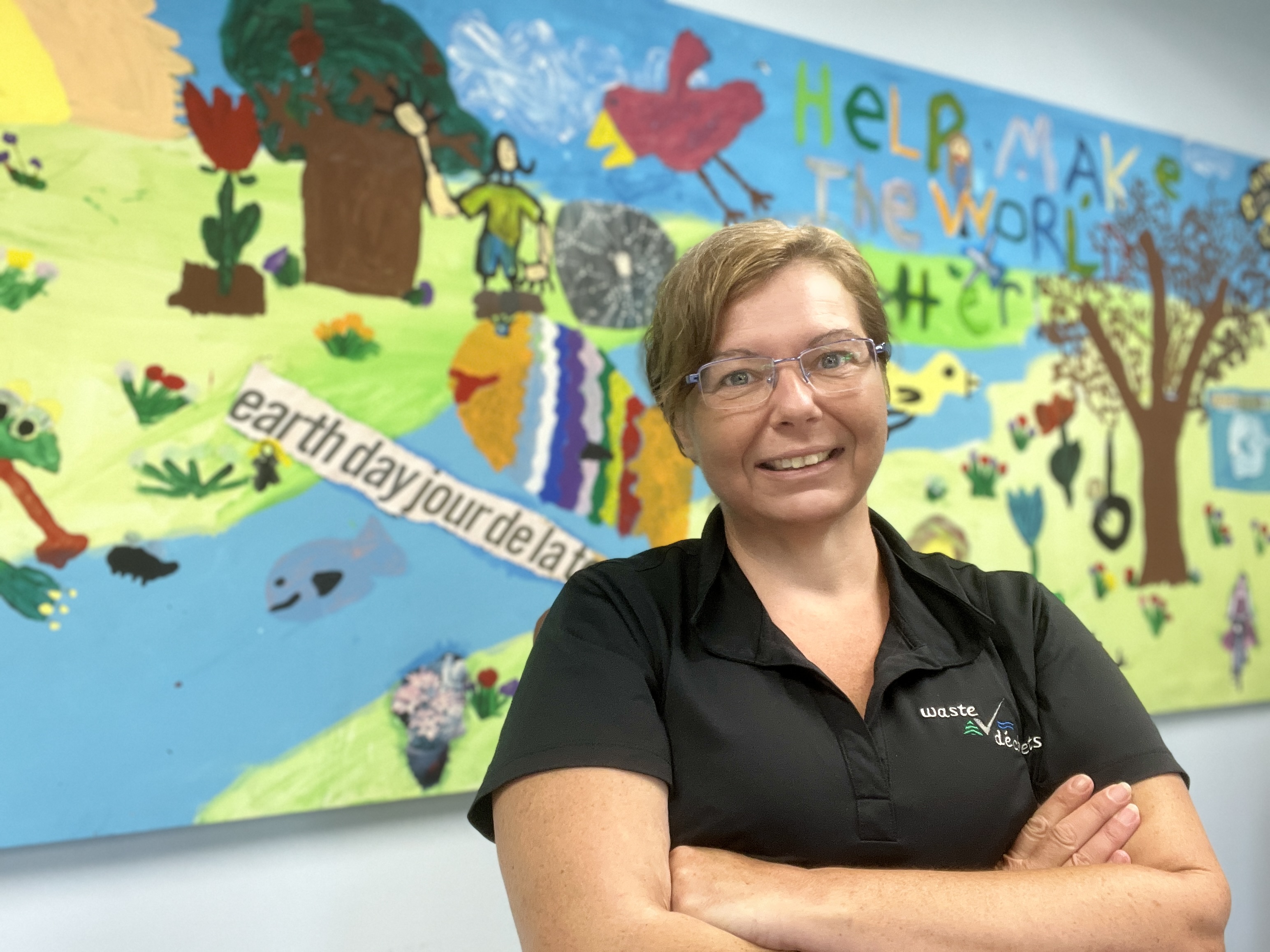 Anne is a Waste Education Coordinator working with Waste Check. Anne serves the Yarmouth and Digby area of Nova Scotia and provides waste education presentations in both French and English. "I love being a Waste Educator and working with students of all ages. Teaching them about ways that they can care for the environment by reducing, reusing, recycling and seeing them understand that individual actions does have an impact makes me feel like we are making a difference…" says LeBlanc

"Some of my favourite lesson plans to use for presentations are Guess How Long that Garbage Lasts and the accompanying trivia game, and Food Waste: From Mother Earth to Table and the accompanying Letter of Gratitude activity where students draw a picture or write a letter of thanks to their food and commit to wasting less"

Find the activities Anne mentioned in both French and English here.