Take Action Against Ocean Bound Litter at the Discovery Centre
Did you know that 97% of the earth's water is found in the oceans? That's a lot of water! The oceans are critical to life on earth, they provide us with food, and they generate oxygen for us to breathe. A healthy ocean can also help reduce the impacts of climate change by absorbing heat generated by the release of greenhouse gases. These are just a few of the reasons why caring for our oceans is so important. Sadly, each year over 8 million tonnes of plastic waste enter our oceans.

To bring awareness to this issue, Divert NS has partnered with the Discovery Centre to bring the Divert NS Ocean Action Zone to life! The Divert NS Ocean Action Zone (OAZ) at the Discovery Centre aims to inspire youth to take action by reducing waste that could end up in our oceans. Visitors can explore samples of waste found during a local shoreline clean-up to understand the impact of trash entering the ocean. Next, visitors can take a deep dive into the story of plastic in our oceans, learning how it gets there, its long lifespan, and its impact on us and aquatic life.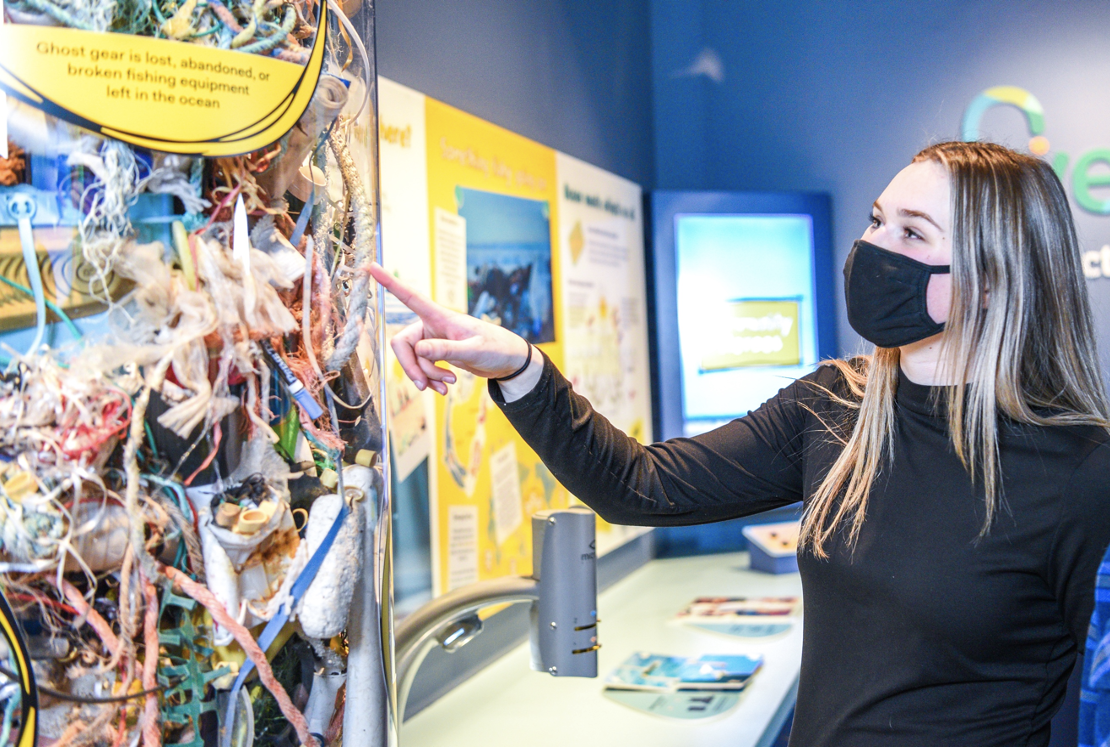 Can't make the trip to the Discovery Centre? No problem, learn more about Ocean Plastics and how you can be part of the solution through our Ocean Plastics Waste Not News videos and Education Guides in both French and English. Afterwards, take a pledge to reduce plastic waste, pledges are a fun way to show off your commitment to being ocean-friendly! Another way you can help is by taking part in a shoreline clean-up. Visit your favourite local beach and clean up all the litter you can find with family and friends or take part in a clean-up event in your area. Check out Scotian Shores, a local organization committed to cleaning Nova Scotia's shorelines to learn more and find events near you!