2023 Mobius Award Recipient Spotlight: Ally Chant
Divert NS recently celebrated the 23rd annual Mobius Awards of Environmental Excellence. The awards bring together environmental champions from across the province to be recognized and celebrated for their work and positive environmental impact. Each year, Divert NS presents an "Emerging Environmental Leader Award" to a rising environmental champion (age 30 or under) who goes above and beyond to encourage waste reduction and recycling in their daily life.
This year, the winner of the Emerging Environmental Leader Mobius award was Ally Chant. Ally was nominated by her former employers at ACAP Cape Breton. ACAP is a non-profit organization that offers the knowledge that Cape Bretoners need to make greener choices. While working with ACAP, Ally was the coordinator of their 'Trashformers' program. The Trashformers are a team of youth who pick up litter in the shore direct watersheds of Unama'ki/Cape Breton. During Ally's time with the Trashformers, they collected nearly 15,000 kg of litter!
When Ally wasn't removing litter from the community with Trashformers, she was writing about it. Ally recently co-authored a children's book called 'Every Little Bit!' about litter in Nova Scotia with the goal of building hope and sharing solutions to our provinces' litter problem.  After writing the book, Ally, and her co-author Molly, wanted to find a way to continue engaging Nova Scotia's youth on the topic of litter, which is why they co-founded a non-profit organization called 'Ripple'.  The goal of Ripple is to provide youth with community-specific environmental education and resources for litter clean ups.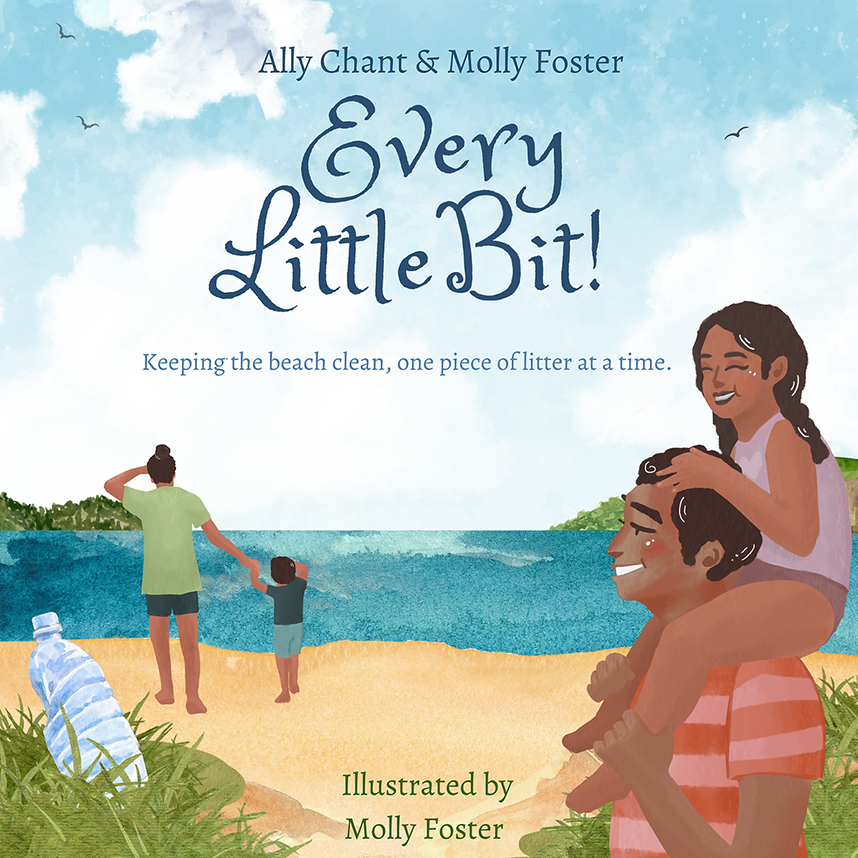 Our Waste Not News reporter recently caught up with Ally to ask her some questions about litter and environmental action:
WNN Reporter: What would you say to youth looking to get involved in environmental action?
Ally Chant: "I would tell them that even the tiniest actions can make big waves! For example, committing to picking up just one piece of litter every day might seem like a small action, but it can have a big impact. Sharing your commitment with friends and family can inspire them to pick up litter, creating a ripple effect of positive environmental action."
WNN Reporter: What's the most interesting piece of litter you've found?
Ally Chant: "I recently went back to my old elementary school to do a litter clean up and found a piece of trash from when I was a student there in 2002! It was an important reminder of how long litter can stay in our environment."
Ally now works as a Waste Resource Educator with Halifax Solid Waste, to book a free presentation with a Waste Resource Educator in HRM or elsewhere in the province, click here. You can learn more about the 2023 Mobius award winners and previous winners, including past Emerging Environmental Leaders here.