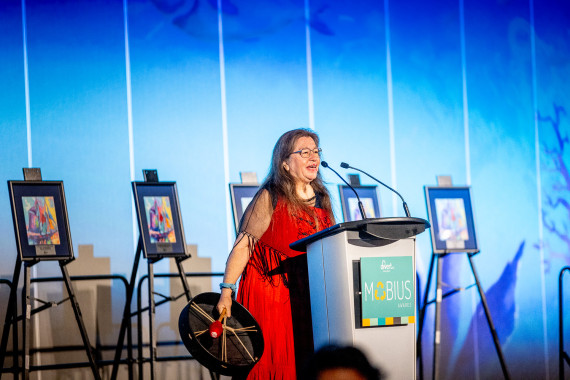 2023 Mobius Awards
On November 1, 2023, Divert NS hosted the 23rd annual Mobius Awards of Environmental Excellence Gala at the Halifax Convention Centre to recognize and celebrate Nova Scotia's environmental champions. Featuring keynote speaker, Anthony Morgan (CBC's The Nature of the Things), an award-winning science communicator, Ph.D. researcher, startup founder and game designer. This event brought together Nova Scotia's environmental elite from businesses, government, organizations, and communities across the province.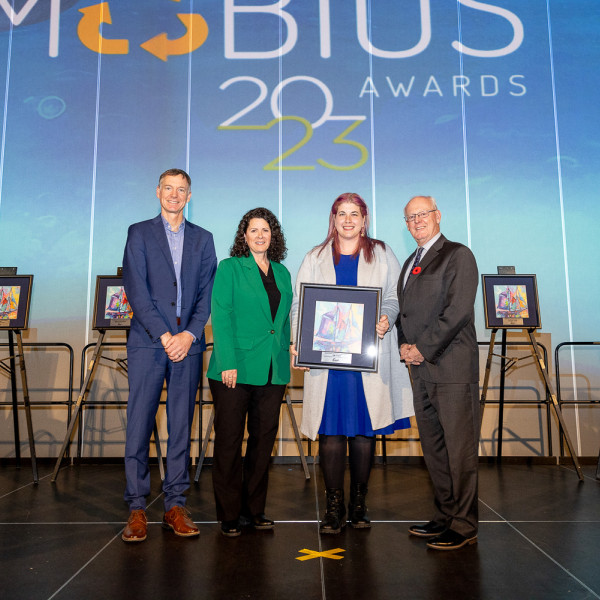 Emerging Environmental Leader of the Year
Allyson Chant
Sponsored by
EPRA (Electronic Products Recycling Association)
Ally has illustrated her environmental commitment through her work with the litter clean-up group called the Trashformers, her book "Every Little Bit!", the launch of Ripple, a non-profit empowering e
...
ducators with waste diversion resources, and her work for Halifax Solid Waste as a recycling educator.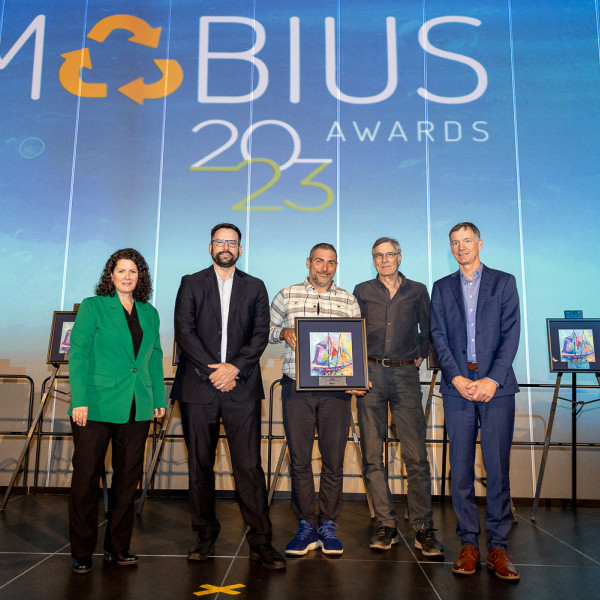 Small Business of the Year
Yorks
Sponsored by
Efficiency NS
YORKS Timberstone upcycles heritage timber by carefully deconstructing old homes, barns, and churches across Nova Scotia resulting in more than a thousand tons of wood being diverted from landfills an
...
d offering an environmentally conscious alternative in the disposal of old buildings.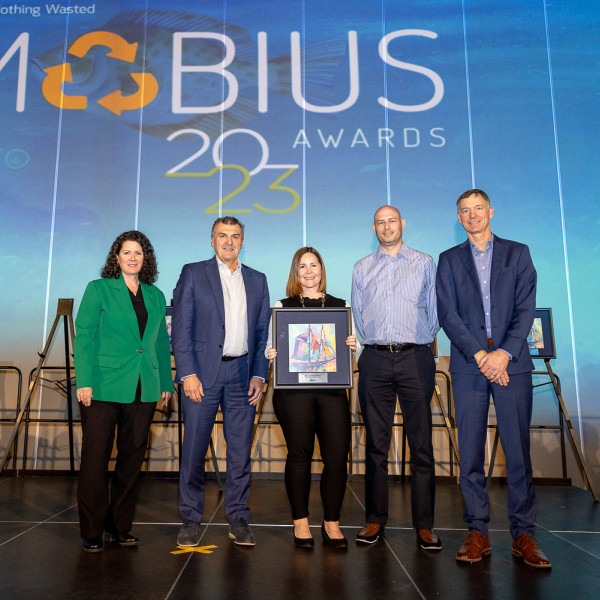 Large Business of the Year
Neocon International 
Sponsored by
Sustane Technologies
Neocon International commits to reducing waste in their manufacturing of automotive products by recycling and reusing materials whenever possible. Through their efforts, they have been able to divert
...
1,171,094 kg of plastic waste and 101,897 kg of wood pallets from landfills in 2022 alone.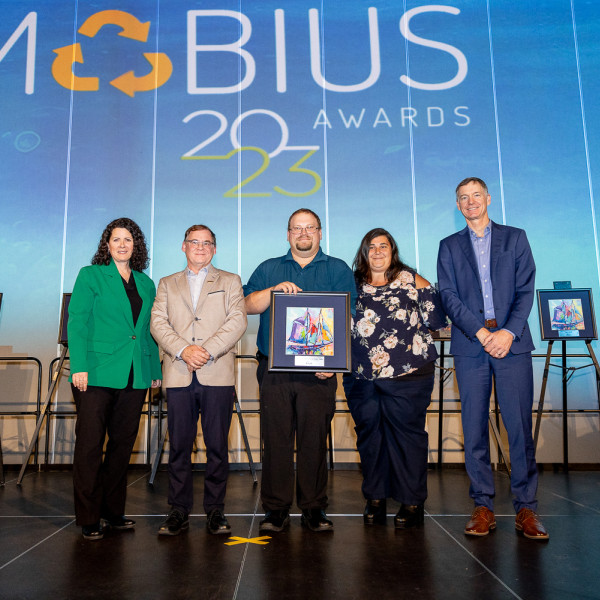 Community Project of the Year
Yarmouth Rotary Ribfest
Sponsored by
Atlantic Used Oil Management Association
The Yarmouth Rotary Ribfest Green Team managed the "greening" of the Ribfest event, which integrated many waste diversion tactics including encouraging vendors to adopt environmental practices and edu
...
cation on the proper sorting and disposal of waste over the 3-day period by volunteers, vendors, and the 12,000 patrons.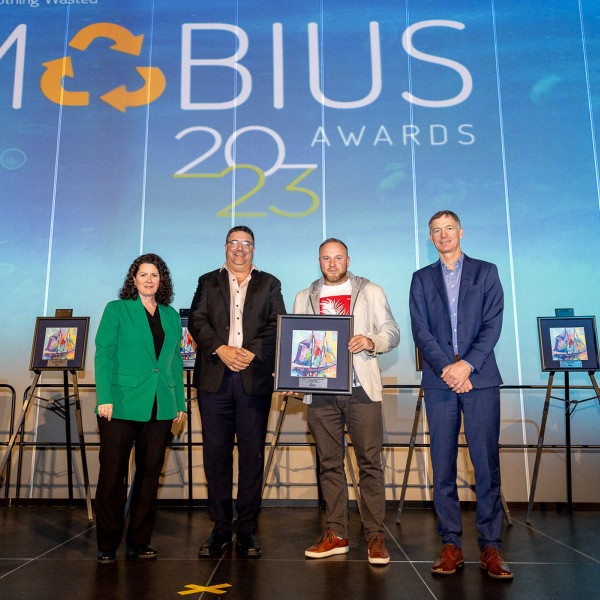 Institution of the Year
École NDA
Sponsored by
Miller Waste Systems
École NDA's environmental efforts encompass a wide spectrum of initiatives, including, but not limited to, the collection of batteries, ink cartridges, broken eyeglasses, and used markers for recyclin
...
g, a robust composting program, and many educational programs and clubs.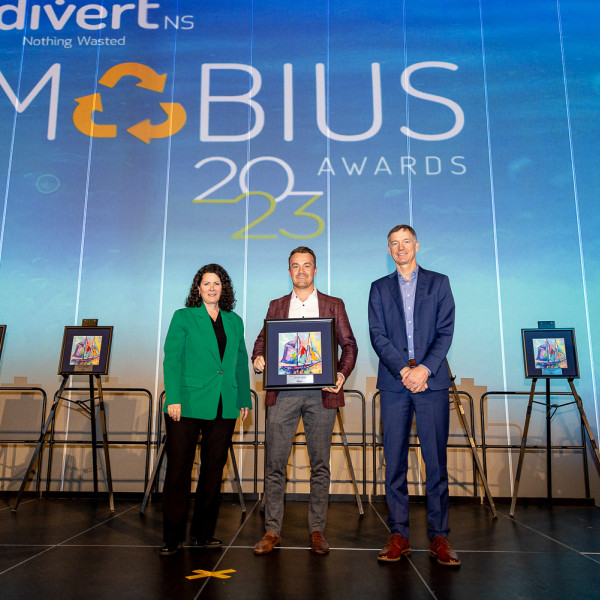 Innovator of the Year
EcoTank Canada
Sponsored by
TOMRA
EcoTank Canada offers a new way for consumers to purchase automotive washer fluid via a dispenser unit at gas stations, which has prevented 40 thousand plastic washer fluid jugs from entering landfill
...
s in their first year alone. EcoTank currently has 200 dispensers across Canada, 37 of which can be found in Nova Scotia, and continues to grow.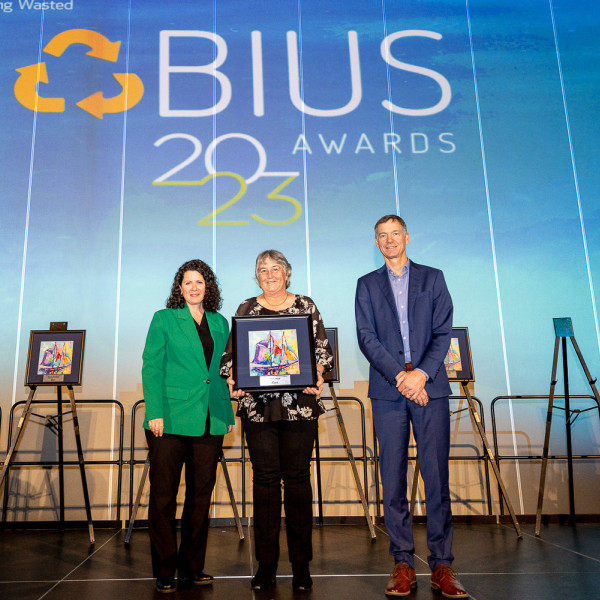 Hall of Fame
Karen Jenner
Sponsored by
NexGen Municipal
Over the past 5 years, Karen Jenner has been on a mission to clean the Bay of Fundy shoreline and inspire others to do the same. She has collected over 40,500 lbs of beach waste and her dedication and
...
data collection has provided valuable information on marine debris. 
Thank You to Our Sponsors