Study Seeks to Improve Waste Diversion in Restaurants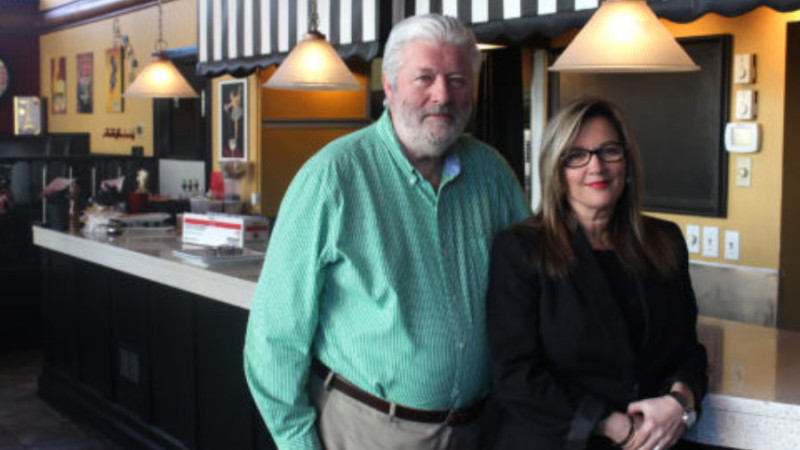 A study undertaken by PHA Consulting & Associates on behalf of the Restaurant Association of Nova Scotia (RANS), funded by Divert NS, has the potential to improve waste diversion practices in restaurants across the province.  
Seeing an opportunity for diversion improvements, RANS approached Divert NS for funding. The study, which ran from September 2016 to February 2017, reviewed current waste management practices in the restaurant sector and identified best practices to divert waste from landfill.  
"It's a way for us to take a check and see if we can do things better," says Gordon Stewart, RANS Executive Director. "Waste management is a big challenge for restaurants and the challenges are different across the province."  
Divert NS Program Development Officer Kurt Laskow-Pooley, notes restaurant size, space, location of bins and the volume of food all add to diversion challenges in the restaurant sector.  
"Restaurants had been identified in the past but there hadn't been a specific study in Nova Scotia that really identified the challenges and looked to provide solutions," Laskow-Pooley, says.  
As part of the study, audits were completed at five restaurants in the province to determine the materials they generate. The restaurants, which were chosen by RANS and PHA Consulting & Associates, included Durty Nelly's and Le Bistro by Liz in Halifax, Le Caveau Restaurant in Grand-Pré, the Port Pub and Bistro in Port Williams and Kate's Sweet Indulgence Catering and Cafe in Lunenburg. 
Doug Hickman, consultant with PHA Consulting & Associates, says the study found that although the restaurants are generating various types of waste, the majority of the materials they generate are either compostable or recyclable.  
Despite this, the study also showed there are still a number of materials generated that cannot be easily recycled, because of how they are packaged and sent to restaurants.  
"In those cases, there are opportunities for RANS and Divert NS to work with the supply chain to look at how products can be supplied to restaurants in more appropriate packaging," Hickman says, noting the enthusiasm and support from the restaurant sector during the study was excellent.  
While RANS does not represent all food service establishments in the province, Hickman hopes the impact of the study will go beyond the association to restaurants who are not yet members.  
Stewart says the study has provided a lot of educational opportunities, including better signage and new partnerships, for RANS. The study also provides insight on the importance of collection contracts and the significant role haulers play in waste diversion in the restaurant sector.  
"This was a good learning experience and it will encourage us to do a little bit more," Stewart says, noting waste management is on their radar more than it's ever been.  
Funding for the project was provided through Divert NS' Research and Development Fund This funding is used to support innovative research into new processes or technologies that turns waste into a resource.