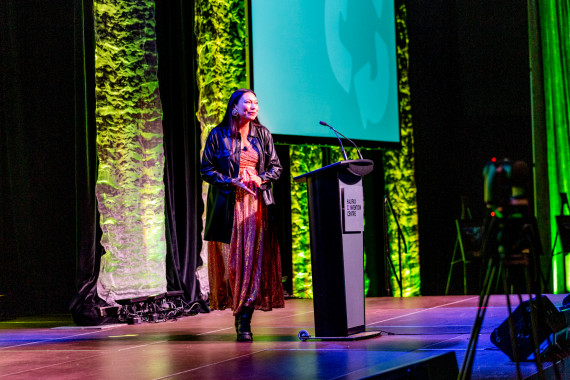 Divert NS hosted the 22nd annual Mobius Awards of Environmental Excellence on November 1, 2022 at the Halifax Convention Centre. The event keynote speaker, Sarain Fox, a Canadian Anishinaabe activist, broadcaster and filmmaker. The following seven winners took home the 2022 Mobius Awards of Environmental Excellence.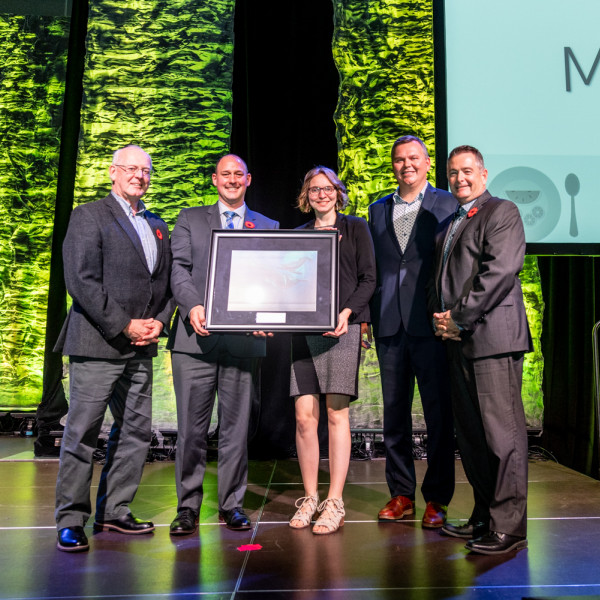 Emerging Environmental Leader
Monica Rivers
SPONSORED BY
EPRA - Nova Scotia
Monica Rivers, an anti-litter champion in Pictou County, is this year's recipient of the Emerging Environmental Leader award. An avid supporter of the community's annual Go Clean Get Green initiative,
...
the statistics from her litter-clean-ups speak for themselves. For example, she collected 103 bags of garbage from the ditches close to her home in 2022 and 73 bags the previous year. Monica is constantly looking for new opportunities to inspire change, and partners with groups that are committed to sustainability and waste reduction to make it happen. She even designed a sorting guide poster for her office, which includes a QR code that people can visit if they're unsure about what goes where.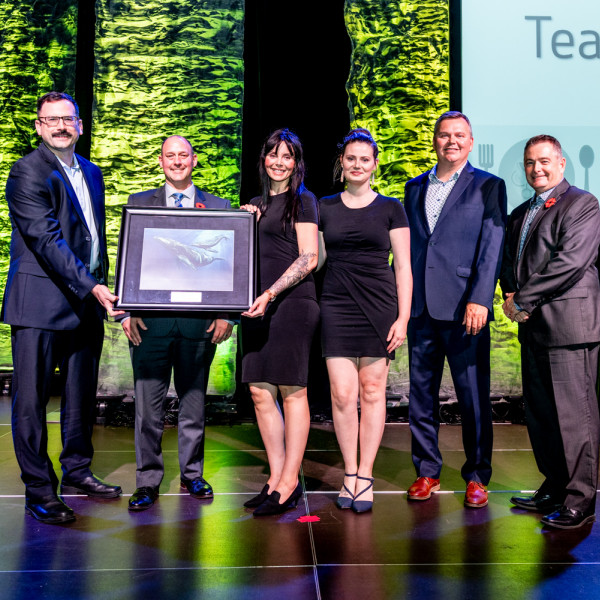 Small Business of the Year
Teasdale Apothecary Co.
SPONSORED BY
Efficiency NS
This Antigonish small business, owned by sisters Alicia and Miranda Teasdale, provides a one-of-a-kind retail and pharmacy experience. Teasdale Apothecary Co. offers a low-waste lifestyle shop and pro
...
vides customers with alternative ways to support their pharmaceutical needs. They are the first pharmacy in Nova Scotia to provide customers with the option to have their prescriptions filled in reusable glass vials instead of a single-use plastic pill bottle. Teasdale also offers eco-friendly and bulk refill items, such as cleaners and health products. This business goes above and beyond to act sustainably and has found innovative ways to divert waste from landfills.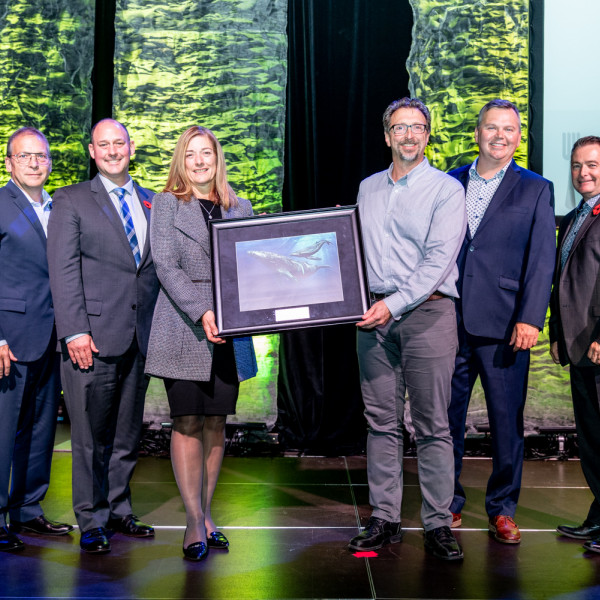 Large Business of the Year
Loblaw Halifax Distribution Centre
SPONSORED BY
TOMRA
Halifax's Loblaw Distribution Centre receives and ships dry grocery products to Atlantic stores. They are being recognized for their daily efforts to reduce and recycle waste. For the past 12 years, t
...
heir facility has maintained and enhanced a recycling program of cardboard and plastic to help meet corporate diversion rates. Halifax is one of the top-performing Distribution Centres with an impressive 95% diversion rate—meaning only 5% of waste is sent to a disposal facility. Loblaw also exemplifies excellent waste management practices at a corporate level, paving the way for both stores and distribution centres. This business shows what can be achieved when a company works collaboratively to be more sustainable.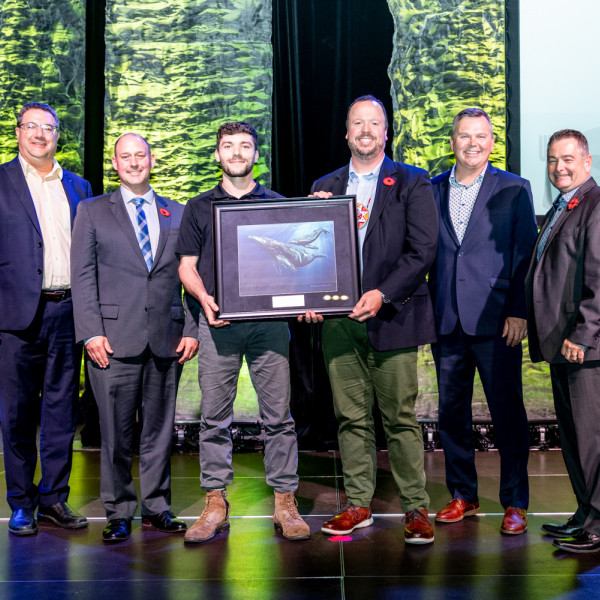 Community Project of the Year
The Confederacy of Mainland Mi'kmaq – Mi'kmawey Green Communities
SPONSORED BY
Miller Waste Systems
Recognized for their multi-level approach to waste reduction in Mi'kmaq communities across the province, this Community Project of the Year Mobius Award celebrates several initiatives by the MGCP. By
...
identifying existing barriers in the communities they serve, the MGCP developed a plan of action to overcome these barriers to sustainable solid waste management through their Diversion Starts at Home project. Armed with research and data, they filled many education gaps by hosting workshops on composting, proper waste sorting, and disposal. A home waste sorting package was also created and circulated to community members. Several sustainability projects have been undertaken since the initial launch of Diversion Starts at Home, like swaps, clean-ups, and repair pop-ups—contributing to a holistic approach to change.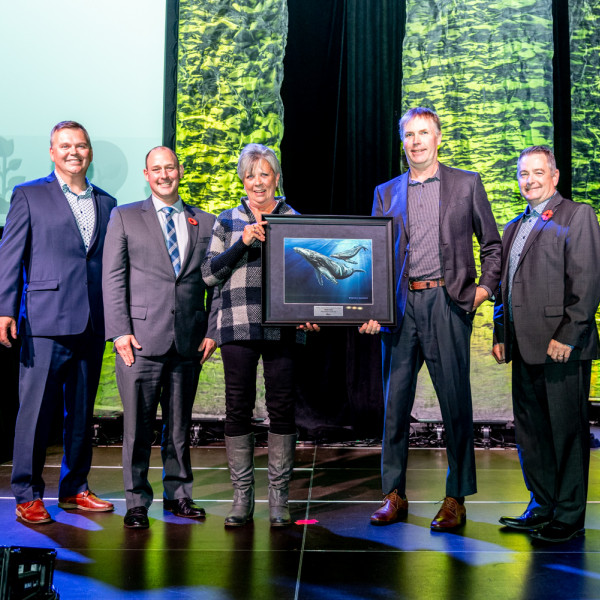 Institution of the Year
Tideview Terrace
SPONSORED BY
Novapet Inc.
Running a long-term healthcare facility with 89 full-time residents is nothing short of a challenge. And yet the team of 165 staff at Tideview Terrace in Digby are constantly looking for new ways to r
...
educe their environmental impact while on the job. The staff knows that small, consistent actions, like placing sorting containers strategically, reusing washable placemats and laundry bags, and buying in bulk can significantly reduce waste. They have also made a substantial effort to minimize food waste by surveying residents to determine their menu preferences and creating food plans with these in mind. And when things like light bulbs and batteries need to be disposed of, they are recycled responsibly. Tideview Terrace sets a great example that other institutions can look up to.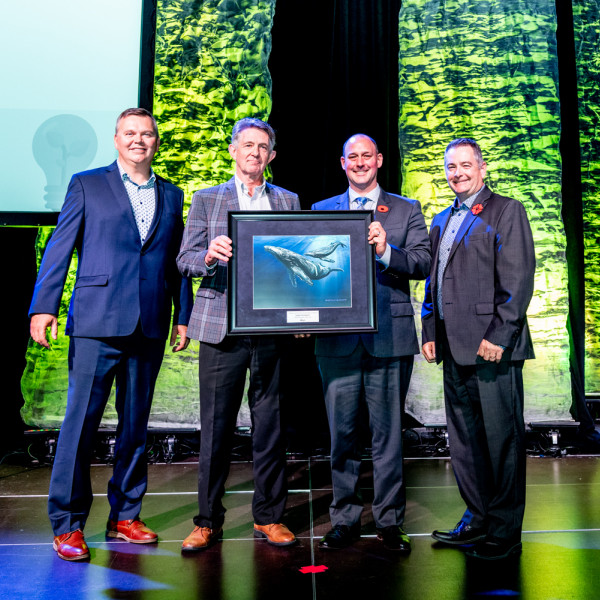 Innovator of the Year
Sustane Technologies Inc.
SPONSORED BY
Nexgen Companies
This year's Innovator of the Year award goes to Sustane Technologies Inc. for its unique waste diversion solution, which prevents plastics from ending up in landfills. Some plastics are not suitable f
...
or traditional recycling. Sustane Technologies takes these otherwise non-recyclable plastics and turn them into fuel. This plastic-to-fuel system can process up to 12 tonnes per day of rejected plastics, diverting approximately 4,000 tonnes of plastic waste away from landfills annually. This solution to problematic plastics compliments other recycling methods to improve Nova Scotia's blue bag system overall.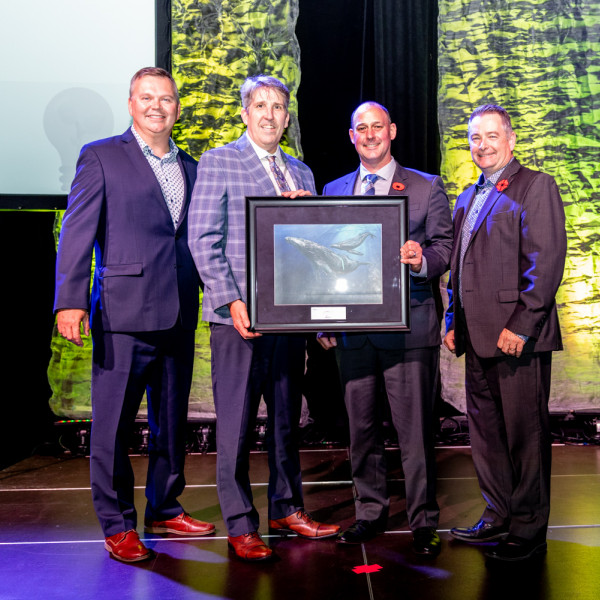 Hall of Fame
Luke MacDonald
The Hall of Fame Mobius Award is given to someone who demonstrates an ongoing commitment to the environment, leadership in reducing waste and recycling, and diverting waste. Luke MacDonald's actions c
...
ertainly exemplify all these qualities. Known in his community and online as "Litterless Luke," this outstanding individual collects litter on his daily runs throughout the Halifax Regional Municipality (HRM). In a practice known as "plogging," Luke combines his passion for running with his passion for the environment. It is estimated that he has picked up over 100,000 pieces of litter since beginning this practice ten years ago and has helped facilitate the collection of over 500,000 pieces by inspiring others to do the same.
Thank You to Our Sponsors